Our Training Programs
Will get you results.
Customized Online Training
We'll design and build a customized program just for you. Each program will progressively guide you toward your end goal. Your program is based upon previous training history, past or present injuries, work or family schedule, and goal races. Each runner using the customized schedule will get weekly updates on their training based upon how the previous week went. Your coach will read through each week to be sure training is going well and will have schedule changes where the coach sees fit.
Contact your coach through call, text, or email at any time with any questions you may have to get the best result possible!
For more information on this, please contact us at: jeremy@kcendurance.com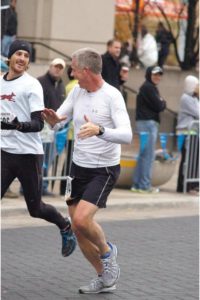 One On One Run Coaching
For the runner needing accountability, motivation, and to perform workouts properly; meet with a coach in a one on one setting to perform at your best. Each athlete also receives a personalized training schedule through Training Peaks for their goal race. Seeing an athlete in person before, during, and after a workout helps the coach understand how the runner responds and adapts to the training load, and adjustments to training can easily be made to the training program. Highly recommended for every runner!
For more information on this, please contact us at: jeremy@kcendurance.com
Group Half and Full Marathon Training
This is a 12 week training program designed for the runner that is looking to improve on their half or full marathon or possibly make their debut. It is geared toward every fitness level from beginner to advanced, but it is preferred the runner has already developed a fitness base of easy running at least 3 times per week. The program will work on building mileage throughout the training period and hitting workouts and long runs that are needed to perform at their peak on race day.
The training team meets every Saturday morning at 7AM within a 12 week block. Saturday locations change every week to keep training interesting. Upon enrolling, the runner will receive a calendar of training locations for each weekend in the training cycle.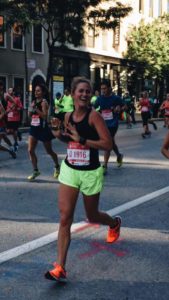 Pre-Built Training Programs
For individuals that are looking for a pre-built program, we offer different options from beginner half marathon training to the advanced athlete training for a full marathon. All of our pre-built guides come with the ability to contact us through email with any questions you may have.